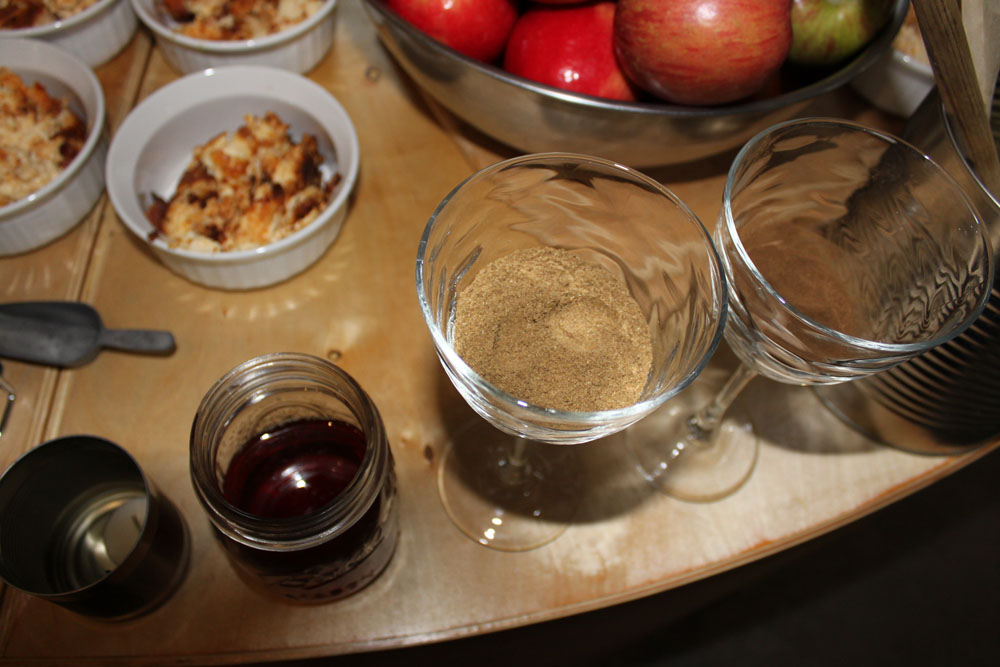 The Core 5 Incident, a company of collaborative artists, actors, craftsmen, chefs, and musicians from An Evening with Professor Enki, presents an omnimodal and integrated performance project in The Gorsedd. The production, which unfolds in a futuristic post post apocalyptic tavern, draws from Welsh history to computer science to cultivate conversation and generate an immersive and interactive community dining event.
The Gorsedd is a story that deals with notions of memory and relationships. The script describes a post-apocalyptic tavern run by a group of people known as "Archivists". Concepts surrounding trust and power circulate the audience when they are put in the hands of their archivist. These story-keepers are the only people who have retained their long-term memory after the Singularity Virus swept through the lands many years prior. The Archivists maintain a library of community memories for the townsfolk who, although have varying amounts of their short-term memory, can remember no more than a month's worth of experiences. The performance invites participants to engage in their new identities, speak, and watch as the chef and archivist fight over their fates as they eat dinner
The Core 5 Incident; Richard Corey, Bethany Engstrom, John Bell, Justin Taylor, and myself returned with some of the concepts of previous work of performative and culinary work. The goal of The Gorsedd was to give viewers a stake in the performance; essentially, they were all participants on some level. Throughout the show, the audience had opportunity to participate on whatever level they chose, but actors were planted in the audience to push forth the narrative and debate about whether or not keeping memories in journals was worthwhile for the community and whether or not people should have access to their singular journals.
A portable kitchen was constructed as well as tables for the audience. A dining experience consisting of stew, cider, breads, vegetables, and bread pudding filled the air alongside the spices that were being used within the performance.
MENU FOR THE GORSEDD
• Scavengers Spread
• Beef Goulash
• Leaf and Root Sweet Potato Spinach Soup
• Poor Man's Bread Pudding
• Spiced Cider & Maple Tea
The chef, who was part of the performance, and the kitchen are a pseudo-stage for the night, so the lines between performance, kitchen, and audience were often blurred in an intentional and dynamic way. Throughout the night, audience is invited to be performer by retrieving their own food, speaking on their life, asking questions, and create their own stories.
The Gorsedd took place at the University of Maine's Pavilion Theater for 3 nights betwee in December 2010. After the success of the University shows, Core 5 was invited to the Corey Daniel's Gallery in Wells, Maine to do a show on April 23rd, 2011.
Gorsedd – University of Maine